Previous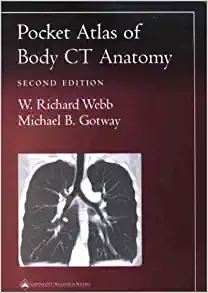 |
Next product
Lippincott's Primary Care Orthopaedics. Edition Second
4-STARS from Doody's Review
"This book is extremely well done. The material is effectively presented with abundant color illustrations. Important information and suggestions for primary care physicians are spot on, such as obtaining a standing radiograph for a patient suspected of having knee arthritis, among others. The advice to avoid excessive ordering of MRI studies by those not planning to implement the results in their treatment plan is a good strategy and a money saver. I highly recommend this book to all primary care physicians caring for patients with musculoskeletal disorders. It is currently the best work on this topic available." - Edward Abraham, MD, University of Illinois at Chicago College of Medicine, on behalf of Doody's Review Service
Part of the highly respected
Primary Care Series
, this2nd edition of
Lippincott's Primary Care Orthopaedics
provides family practitioners, internists, nurse practitioners, physician assistants and osteopathic and chiropractic physicians with the reference source they need to confidently diagnose and treat the most common musculoskeletal patient injuries seen in an office setting.
This full-color, highly illustrated volume is designed to deliver the most useful information in a consistent and easy-to-reference format. Each chapter opens with a quick synopsis of the problem, followed by treatment recommendations and clinical pearls. Important sections like "Clinical Points", "Not to be Missed", and "When to Refer" are highlighted to better guide the busy physician in making treatment decisions.
Plus, there is an online companion website with text, images, patient handouts and videos of examination and injection procedures so you have access to the content anytime.
FEATURES:
• Contains age-related differential diagnosis
• Contains ICD 9 codes for quick reference
• Updated to include both primary and secondary lab information
• Companion website provides access to fully searchable text, patient education handouts, images, and video clips.
Don't miss other titles in the Primary Care Series:
Lippincott's Primary Care Musculoskeletal Radiology

978-0-7817-9377-3
Lippincott's Primary Care Dermatology

978-0-7817-9378-0
Lippincott's Primary Care Psychiatry

978-0-7817-9821-1
Availability:
IP - In print and in stock
Shipping info

Our publishing partner, Wolters Kluver Health, maintains a low flat fee for shipping their products to you. This means shipping charges remain the same price for any number of books, anatomical charts and anatomical models that you order from them.

Due to distribution restrictions in the USA we are not able to delivery to any USA address.

EU/Brexit Note: We are currently shipping all orders via standard mail and not courier service so please allow up to 21 days for EU deliveries. When UPS services recommence there may be an additional clearance charge from UPS for orders shipped to the EU of £4.15 per carton. This will be payable directly to UPS by the customer in addition to any VAT and import duties.

Payment methods